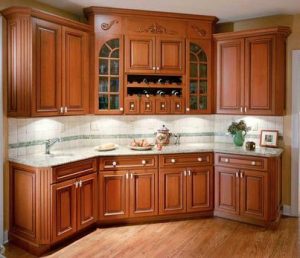 The Mississauga, Ont.-based UCS Forest Group of Companies and its operating division Upper Canada Forest Products Ltd. has agreed to purchase the ongoing business of Match Works Wood Products located in Edmonton, Alta., effective March 31, 2016.
Ron Matenchuk, the owner of Match Works, is pleased that the company he founded 15 years ago will become part of the UCS family of companies and will be joining the Edmonton Division of Upper Canada Forest Products. Ron's continuance with the company and Upper Canada's commitment to excellence in customer service will ensure a smooth transition for Match Works loyal customer base.
"We are delighted to have the opportunity to service the customers and support the suppliers that have been dealing with Match Works in Edmonton for all these years. We are grateful to Ron Matenchuk for choosing us as his successor in this market due to our shared values and commitment to customer service. This transaction is consistent with our strategy of growth and expansion in key markets, and we are very excited about this opportunity" says Warren Spitz, President and CEO of UCS.
Upper Canada Forest Products operates a 65,000 sf warehouse in Calgary as well as a brand new LEED certified facility in North West Edmonton. The Match Works operations will be consolidated into Upper Canada's existing facility.